This Sunday, May 5, 2019 - Rev Dr Mitzi Lynton & Marilyn Hardy!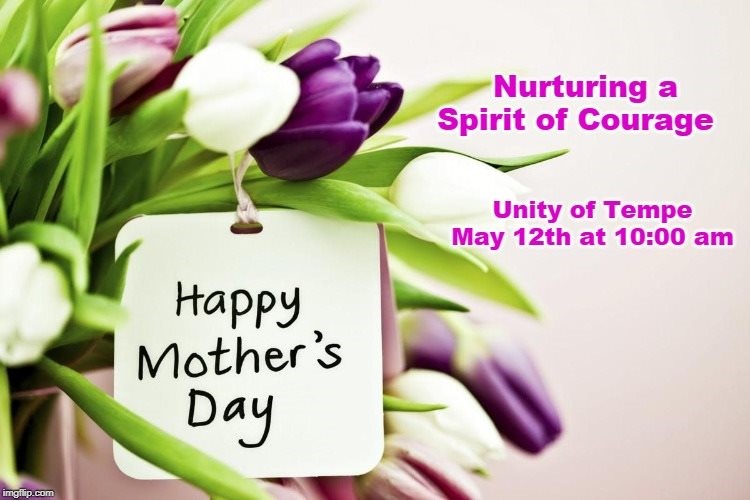 This Week: Sunday is Mother's Day! Join us at our 10am Service at Unity of Tempe for "Nurturing a Spirit of Courage" with Rev. Mitzi & the beautiful music of Marilyn Hardy!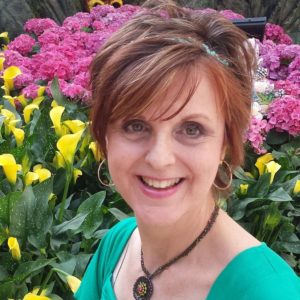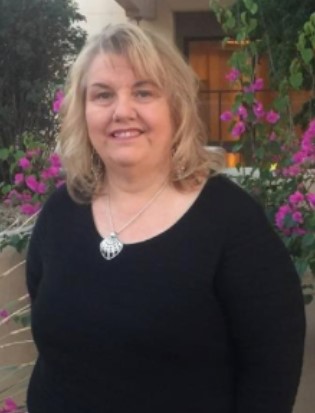 This Mother's Day you are invited to a special service to celebrate and honor all women, those who are mothers and those who are not.
Rev Mitzi will feature the life and example of a woman who had a tremendous impact on US history and a secret relationship with Unity. If you've ever found yourself trying to force rather than follow Divine Guidance this message is for you. Discover how to nurture a courageous Spirit within and move into a more inspiring and passionate relationship with the Divine.
Ladies, this service is not just for women, so invite your husbands, family, and friends to join you on your special Sunday.
 Invite your friends to experience Unity of Tempe, Sunday, May 12th at our 10am service. 
1819 W. Drake Drive, Suite #101, Tempe, AZ 85283
See you Sunday at Unity of Tempe!
 If you're looking for a community that loves, accepts and welcomes you exactly as you are and where you are on life's journey, check out Unity of Tempe!
Bring your family & friends and join us at Unity of Tempe ... 
See you Sunday at 10am!

Unity of Tempe
1819 W Drake Dr #101
Tempe AZ 85283

MAY EVENTS
!! FINAL CLASS !!
Manifest Your Dreams!
Your Dream Lifestyle is ON It's Way To YOU!
ARE YOU READY FOR PROSPERITY IN YOUR LIFE!
...It's time to Get Started!
Prosperity Recipes for 2019:
I personally invite you to participate in our 2019 Prosperity Recipes Class to Manifest Vibrant Healthy Bodies, Harmonious Relationships, Joyful ways to share their Gifts and Talents with the World & MORE TREASURES (Money).
The Class Members who have attended several programs have experienced greater Prosperity. Come Back for 2019!
Our next Prosperity Recipes CLASS will Start:
(Anyone Wishing to Attract Prosperity Into their Life!)
Where:
Unity of Tempe Unity of Tempe Spiritual Center
1819 W Drake Dr Suite #101, Tempe, AZ 85283
When: EVERY MONDAY NIGHT
Ten Week Course 
6:00-8:30 PM Monday Nights
Cost: $10 per Weekly Session
 CALL MGM SHOULD YOU HAVE
QUESTIONS OR COMMENTS
MGM-480-280-6776
Please help me get the word out.
Please invite and send the Prosperity Recipes info to your Facebook Friends, Your Twitter Friends, Your Work Friends and Colleagues and anyone who you wish more Prosperity in their lives. We Want to Share the Wealth!
Spiritual Center
1819 W Drake Dr Suite #101, Tempe, AZ 85283
Love & Blessings,
MGM
Maureen G Mulvaney
MGM@mgmsuperstar.com
480-280-6776c 480-759-6251w
PRANIC HEALING WEDNESDAY EVENINGS AT 7:30PM
MEDITATION ON THE TWIN HEARTS & PRANIC HEALING CLINIC
GONG MEDITATION
Sunday, May 5th & 19 - 1PM
at Unity of Tempe
WITH:  Dawn McGill M.Ed. certified Gong Masters & yoga instructors, RYT 200)
WHERE: Unity of Tempe, 1819 W. Drake Dr. #101,Tempe, AZ, 85283
WHEN: Sunday, May 5th & 19th at 1:00PM.  Please arrive on time.
⦁    RELAX and let the vibration of the symphonic gong allow you to enter into a deep state of meditation of the physical, emotional & spiritual bodies
⦁    Facilitated gentle movement to warm up the body
⦁    Be guided into the awakening of the chakra energy centers
⦁    Can be received laying down or seated
Wear comfortable clothes and bring a yoga mat, sleeping pad, pillow, blankets for under the knees and to cover up or anything needed to be supremely comfortable.
$15 love offering suggested, cash or check only please.