Sunday, December 3, 2017 at 10AM
Message & Music by Rev. Zephryn Conte
"The Gift of Giving"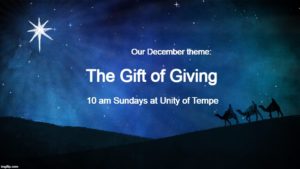 Our theme this month is the "The Gift of Giving." The desire and ability to give and put another before ourselves is a human spiritual attribute. Alternately, when a gift is received, fully and graciously, it is an acknowledgement of the act of giving.
Through reciprocity, receiving continues the cycle of energy that is integral to giving. By exchanging our spiritual gifts, we will begin the season that celebrates humanity's gift of giving.
Join us this Sunday at our 10am service.
Rev. Zephryn Conte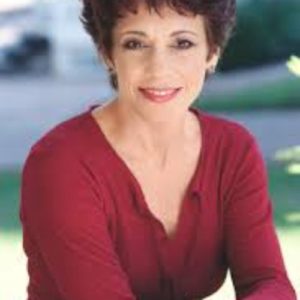 Unity of Tempe
1222 E Baseline Rd #103
Tempe AZ 85283
www.unityoftempe.org
We Join Together as a Community to Support Each Other By Generously TITHING of our TIME, TREASURES AND TALENTS.
We Honor and Show Gratitude for Each Other by Participating Joyously and Enthusiastically in our Spiritual Community.